Anushka Sharma's adorable reply on a romantic post of Virat Kohli!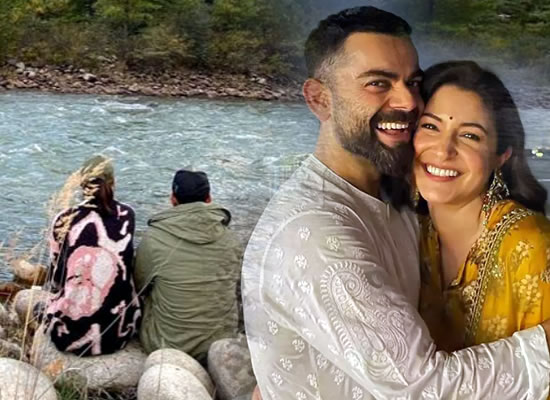 The well-known coupler Virat Kohli and Anushka Sharma never fail to impress fans with their lovable romance on social media. Lately, when Cricketer Virat posted a mushy post for Anushka, it created a lot of buzz on social media. But, Anushka had a hilarious and quite a relatable take on hubby Virat's caption that read, "With you by my side, I am at home anywhere."
On this loveable romantic post by Virat, Anushka stated that it is a great thing as he's hardly present at home. She replied, "Which is great because you are hardly home." The hilarious comment by wifey Anushka didn't just evoke laughter from netizens who read it. Even Indian captain Virat could not resist responding to her with, 'haha' and laughter emoticon.